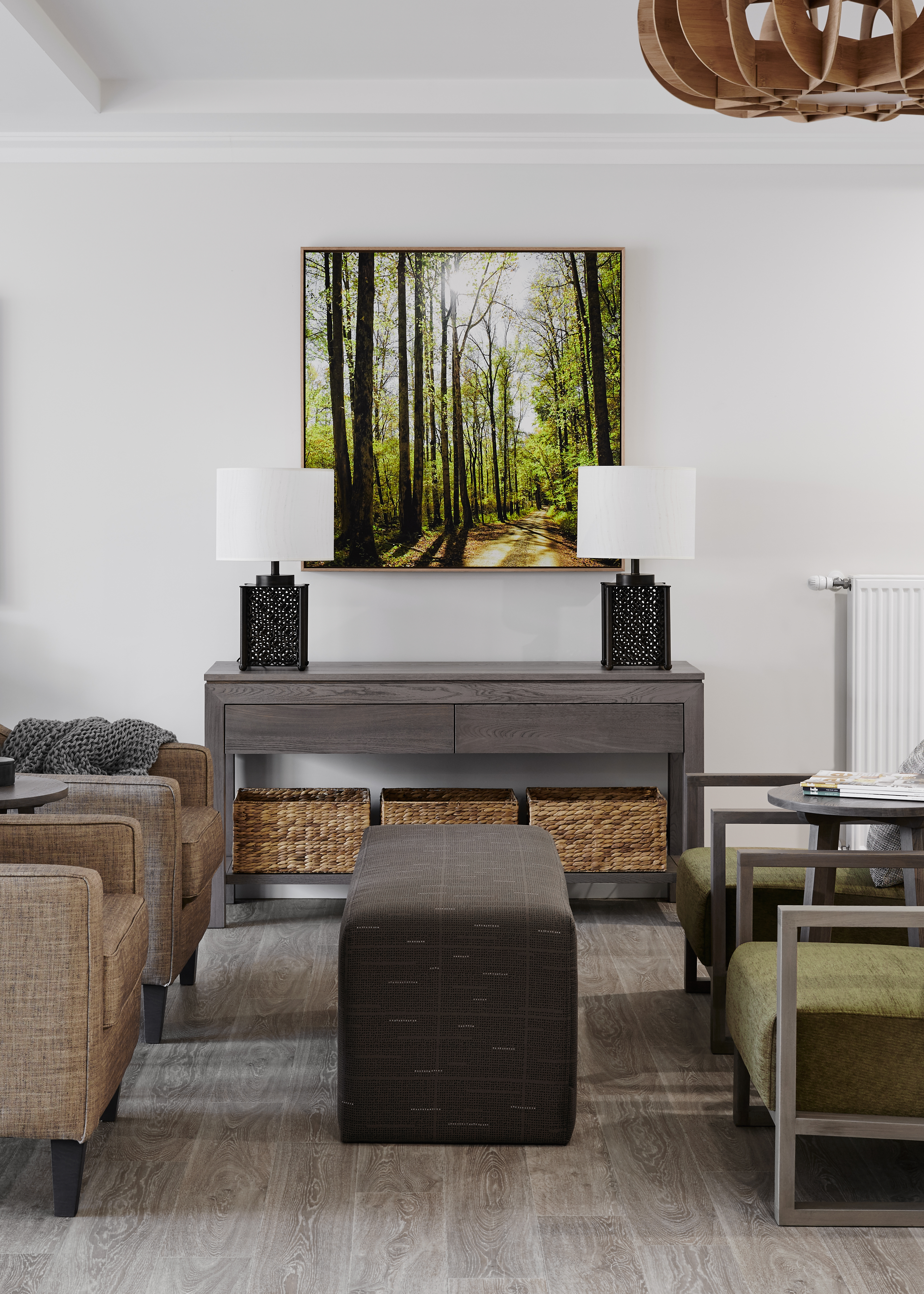 Our commitment to freedom of imagination and expression is deeply embedded in the national psyche. Artistic design is not a luxury, it is an essential freedom to express our inner inspirations and depths. The UK flooring market embraces new challenging concepts and fully endorses this ethos of innovation and creativity.
At the very forefront of this 'design freedom' is international flooring specialist Gerflor who has responded to this creative challenge by producing a brand new looselay flooring range for 2021. Aimed directly at providing a quick-to-install flooring choice that delivers on quality and looks, it also tilts a nod towards specifier's and designer's budgets.
Gerflor's brand-new Taralay Libertex range is an 'enabler', allowing designers to be brave and unfettered with designs without having to delve deeply into their wallets. Moreover, Taralay Libertex provides installers with a rapid, high quality, easy-to-lay flooring product. It's where practicality meets creative flair head-on to provide a harmonious union.
Taralay Libertex features a new generation of textile backing across the sheet vinyl range, specifically developed for commercial applications such as education, hospitality and shops, offices, care homes, together with housing and common areas.
Gerflor believe that contract projects will be increasingly under more and more time constraints. Pioneering adhesive-free looselay solutions has always been central to Gerflor's research and development ethos. These solutions are 'the present and the future' of flooring as they are faster and cheaper to install, create outstanding working and living environments and are healthier for our planet. Taralay Libertex is the ideal flooring choice when time really is money, providing up to a 30% saving on installation costs for new builds and renovations as it can be laid directly onto most existing or uneven subfloors. Minimal subfloor preparation required, and a direct laying capability coupled with no drying time and no need for a premise's shutdown this means that Taralay Libertex is the ideal choice for installers as well as end users.
Taralay Libertex is a multi-layered vinyl floorcovering with a printed design which is protected by a 0,70 mm thick transparent wear layer. The product features the innovative MAX 3-layer system which is comprised of a high-density foam complex with fibre glass, an acoustic foam layer and a recycled reinforced textile backing.
Taralay Libertex also provides 19dB sound insulation properties whilst also offering R10 slip resistance and a Group T wear rating. Taralay Libertex is also treated with Protecsol®, which renders polish redundant and is triple action meaning no polish is ever required contributing to extremely easy maintenance regimes.
Nav Dhillon, Marketing Manager, Gerflor UK commented, "our new Taralay Libertex range represents a step forward for 2021 in terms of our fast-track looselay offer. Being able to provide specifiers and designers with a stunning new range of adhesive free vinyl flooring is paramount in our commitment to the future of flooring, as they are faster and cheaper to install. It's a win, win situation all round."
Providing a spectacular array of designs Taralay Libertex offers 20 ultra-sleek realistic designs ranging from Amsterdam through to Cocoon, Legend and Paros, together with Pure Oak and Hossegor. The new Taralay Libertex collection also offers an ultra matt surface finish, together with providing an eye-catching set of beautiful mineral and wood effect designs where the realistic embossing brings the finished designs 'to life', providing designers with yet another creative and natural element to choose from. It's all aimed at delivering a stunning selection of vibrant, inspiring colours, finishes and designs that will enhance any setting.
Taralay Libertex is compatible with cold welding, hot welding, coving, and Vynaflex skirtings and includes at least 30% mineral materials and 20% renewable materials with the textile backing being made of 95% from recycled PET bottles. It is 100% recyclable and 100% REACH compliant, and its VOC emissions after 28 days (ISO 16000) are below 100 microgram / m3. It is classified A + (the best class) for indoor air quality.
When time means money and the project has no time for stoppages, then Gerflor's Taralay Libertex is the perfect answer, providing a spectacular looking fast-track solution that delivers freedom of expression without compromise every time.
Learn more about Gerflor solutions, ask for a free sample or contact us to speak to a specialist today by calling 03332 412901, emailing contractuk@gerflor.com, or visiting gerflor.co.uk for the latest innovations.