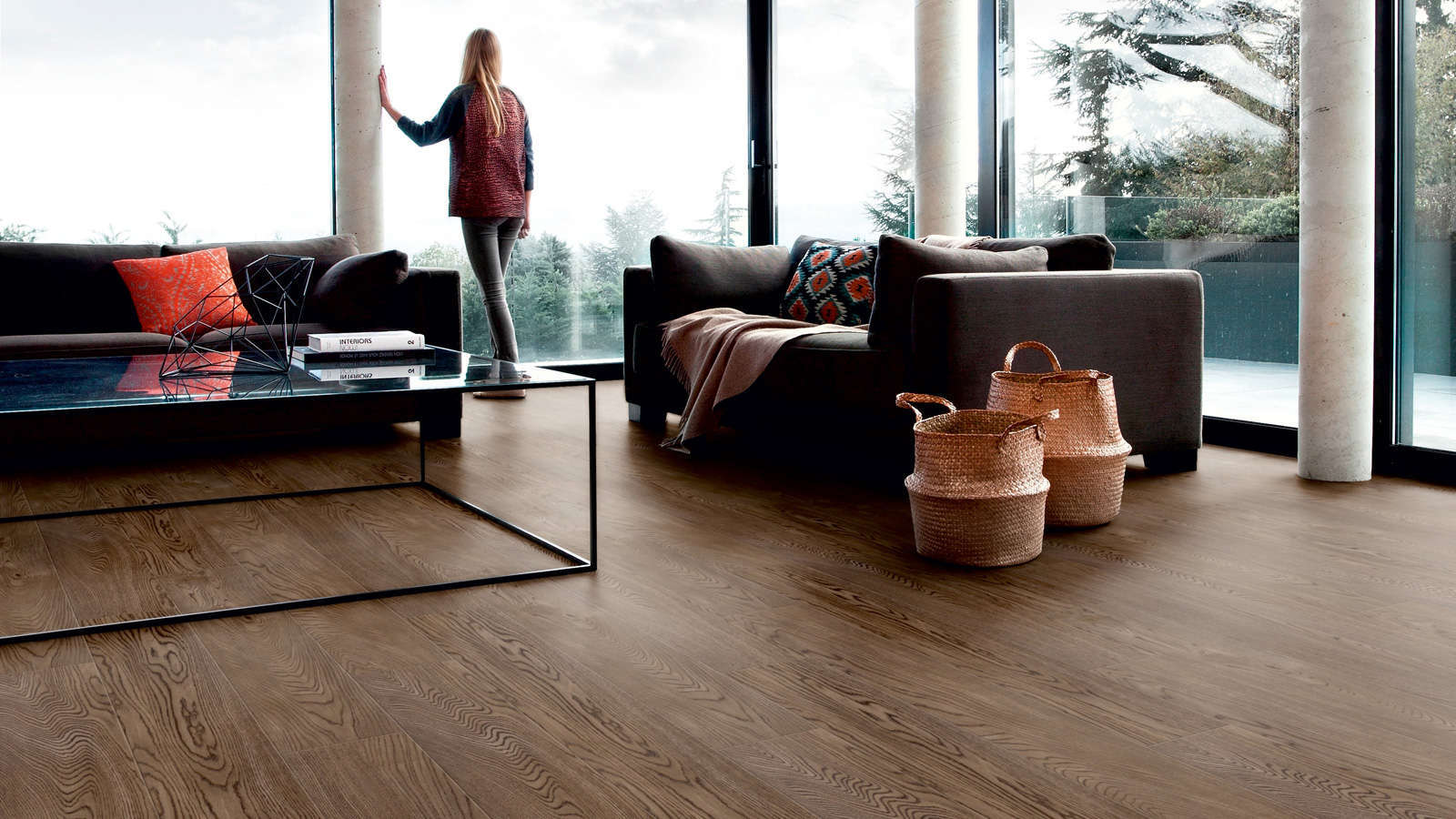 LVT flooring is becoming increasingly popular for both residential and commercial applications. LVT floors were officially introduced back in 2006 by many different manufacturers, their acceptance in commercial facilities has become more widespread in just the past few years.
There are clear reasons why vinyl flooring is increasing in popularity and that is the array of benefits it provides over alternatives. When installed correctly LVT flooring can tolerate heavy foot traffic and withstand moisture without warping. Not only this but improving technologies have meant that vinyl flooring can offer remarkably realistic 3-D photo replication of natural materials. This combination of versatility, durability and style make LVT a real contender for any project.
Gerflor are expects in vinyl flooring products and they have dedicated themselves to produce the very best luxury vinyl flooring on the market. Their products boast many benefits including:
Durability
The Gerflor LVT range is a popular choice for both public and commercial area's that are designed for high traffic wear including retail, hotels, hospitality and is also a great option for residential use.
 The LVT range offers an array of different options with varying wear layers to meet the needs of the environment your are specifying.
Maintenance
Luxury vinyl far surpasses the cleanability of carpet in regards to spills. Unlike carpet, staining is unlikely if a spill is wiped up in a timely manner. Its overall ease of maintenance regarding spills is unsurpassed.
Gerflor offer a range of surface treatments which improve maintenance even further. Their PUR+ surface treatment provides excellent cleaning characteristics and improved resistance to scratching. This makes it extremely durable and hardwearing and offers additional protection against impacts, stains and scratches. It is also easy to clean as the surface does not trap excess dirt.
Style
Gerflor have spent time harnessing the aesthetics of wood, marble and stones through drawings, geometry, laser engraving, sandblasting and various inlays to produced realistic and hardwearing LVT options. The Vinyl Flooring designs now available deliver an eye-catching, on-trend selection of quality colours and textures that add style to virtually any environment. Their sophisticated ranges offer a palette of realistic wood and mineral finishes in tile and plank formats, with beveled edges.
Installation
One of the clear benefits of vinyl over its alternative is the ease of installation. Compared to wood and tile installation is often easier and quicker. Gerflor have a range of different installation options available.
Their looselay CLIC System's unique vertical interlocking format allows this product to be laid quickly over most existing surfaces. One clear benefit here is there is often no need to close premises during refurbishments saving customers time and money, perfect for the retail, hotel, hospitality or domestic sectors; it's an installer answer to a quicker finish on virtually any project.
Environmental Impact
If you looking for an environmentally friendly flooring solution then the Gerflor LVT range is perfect. It is fully recyclable at end of life and comprises of recycled materials. It is also REACH compliant as Gerflor are extremely conscious of the potential impacts of manufacturing on both people and the environment.
For more information on Gerflor's range of Luxury Vinyl Flooring please visit www.gerflor.co.uk