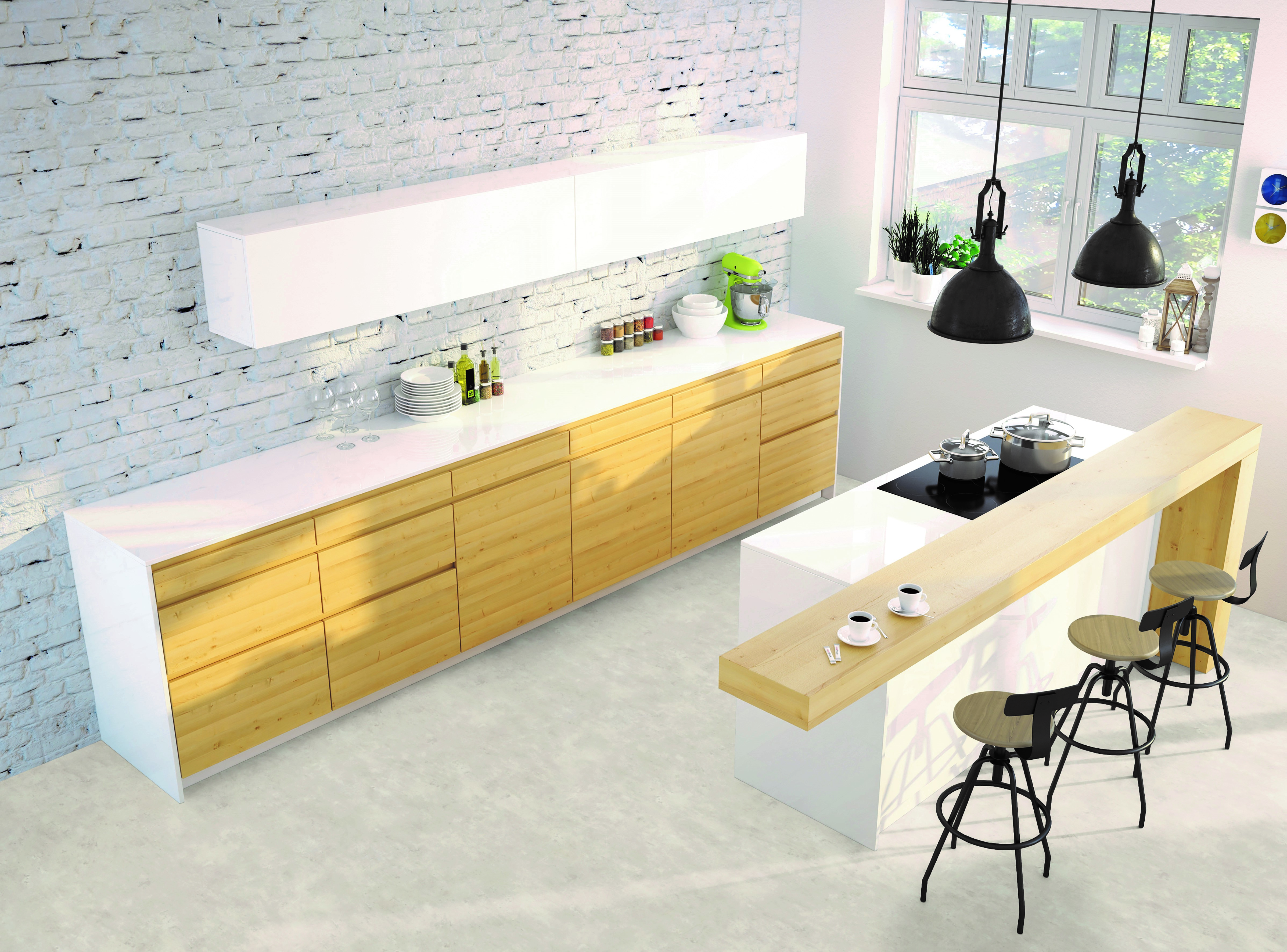 Gerflor, a world leading manufacturer of flooring, has recently updated and expanded its ever-popular Griptex range of residential vinyl flooring.  Griptex is a warm and comfortable slip resistant vinyl flooring that is specifically designed for housing & renovation.  The collection has been further enhanced with creative designs providing specifiers across the social housing sector with even more choice. The range includes the addition of some modern and contemporary designs for a refreshed and eye-catching finish.
The key to success in housing projects lies with both the design and the technical performance of the solution. The renowned Griptex collection has been updated with some stunning new designs and colours that combine the latest decorative trends with some of the most popular core designs in a dual flooring collection with differing specification criteria for social housing.
The latest innovation is a set of design additions aimed at capturing the imagination and offering an expanded choice of colours and designs. The Griptex range now boasts 13 new spectacular designs some of which include Opera Medium – an intricate patterned design for a unique finish. The introduction of some European warmer colourations for woods with added realism in the design and knot of the grain, as evident in Hudson Grey, Empire Dark Brown and Savannah Clear, in addition there are 5 new mineral and tile striking effect designs perfect for inside the threshold for residential kitchen and bathroom applications and any other areas in the home. The expanded range is a mesmerising palette of new possibilities for designers and specifiers across the board.
Kenny Miller, National Sales Manager at Gerflor comments, 'I am delighted to announce that our world class Griptex collection has been expanded further with the addition of some new and contemporary designs.  These latest introductions will appeal to both tenants and housing specifiers alike who require the latest design trends.  Griptex is perfect for those projects where there is minimal disruption, and our customers can be assured post installation that there will be less call backs on site. If you are also looking for a sustainable solution, Griptex is ideal thanks to its responsibly sourced recycled content'.
Gerflor is a global vinyl flooring manufacturer, at the forefront of the design era. It works closely with designers and customers alike to forecast the newest up and coming trends.   These trends are then translated into the production of sustainable flooring designs which meet the requirements of the various markets it serves. Made to the highest international standards, the refreshed Griptex range therefore couples the best in design with unique, technological innovations that provide outstanding performance and installation benefits for housing projects. Its innovative technology has revolutionised how domestic flooring is specified, laid, and used within social housing homes.
Griptex is a tough hardwearing vinyl flooring solution that comes with a unique patented textile backing system offering outstanding warmth and comfort underfoot.
Combining two Gerflor patented technologies: GFT and GripX slip resistant technology, Griptex has bridged the gap between domestic and contract vinyl flooring solutions and has enabled decorative, cushioned vinyl with tenant-appeal to be installed into homes. Gerflor Fibre Technology (GFT) backing system and multilayer construction provide many benefits, including low-cost, loose-lay installation, where up to 30% savings can be made on the floor fitting costs when compared with other traditional vinyl and other adhered floorings.
Treated with Gerflor's exclusive PureClean GripX finish for superior slip resistance, it also avoids trapping dirt or becoming ineffective over time. It has a hard wearing, easy to clean, slip resistant PU surface finish that is carefully selected to enhance the beauty and character of the floor. It is a decorative, slip-resistant residential vinyl that with has a textile backing system and a built-in waterproof membrane, providing unique installation and performance benefits. Griptex also provides ≥36 (meets HSE guidelines)/R10 slip resistance which significantly contributes to the low risk of slips and falls.
Griptex is safer, quieter, and hygienic with an easy to clean surface and provides sound insulation up to 16db. Thermally efficient and a durable 0.35mm wear layer, Griptex proudly comes with a 12-year product warranty. Griptex also has an integral, 90% RH resistant, waterproof membrane to allow for installation without the need for new subfloors to fully dry out, or where damp conditions prevail and is a perfect flooring solution for older properties without damp proof membranes.
Where installation times and costs are important factors, loose-lay Griptex facilitates minimal subfloor preparation and fast and easy fitting. Eliminating adhesive and adhesive residue, dimensionally stable Griptex also streamlines installation by permitting up to 35 sqm of glue-free fitting directly over concrete and most existing smooth floorings, with minimal subfloor preparation and without applying ply or latex to the floor. To meet the kitchen and bathroom package's stringent criteria, Griptex scores highly on ease of maintenance, installation, aesthetics, slip resistance, longevity and offers multiple width options as it comes in two, three and four metre widths and are available from UK stock.
Griptex is 100% recyclable and made using environmentally friendly materials and processes to the highest international standards at Gerflor's ISO 14001 certified production sites. In addition, Griptex is an environmentally friendly solution. It contains 97% recycled fibres in its GFT backing system, which is manufactured using recycled plastic bottles. Gerflor flooring products are amongst those with the lowest VOC emissions world-wide.
Gerflor's portfolio of all types of residential vinyl flooring for housing is supported by a dedicated team of housing experts, specification, and technical teams, plus training and back-up services. With a legacy spanning over several decades, Griptex is a tried, tested, and trusted solution that transforms any house into a home.
Learn more about Gerflor solutions, ask for a free sample or contact us to speak to a specialist today by calling 03332 412901, emailing contractuk@gerflor.com, or visiting gerflor.co.uk for the latest innovations.