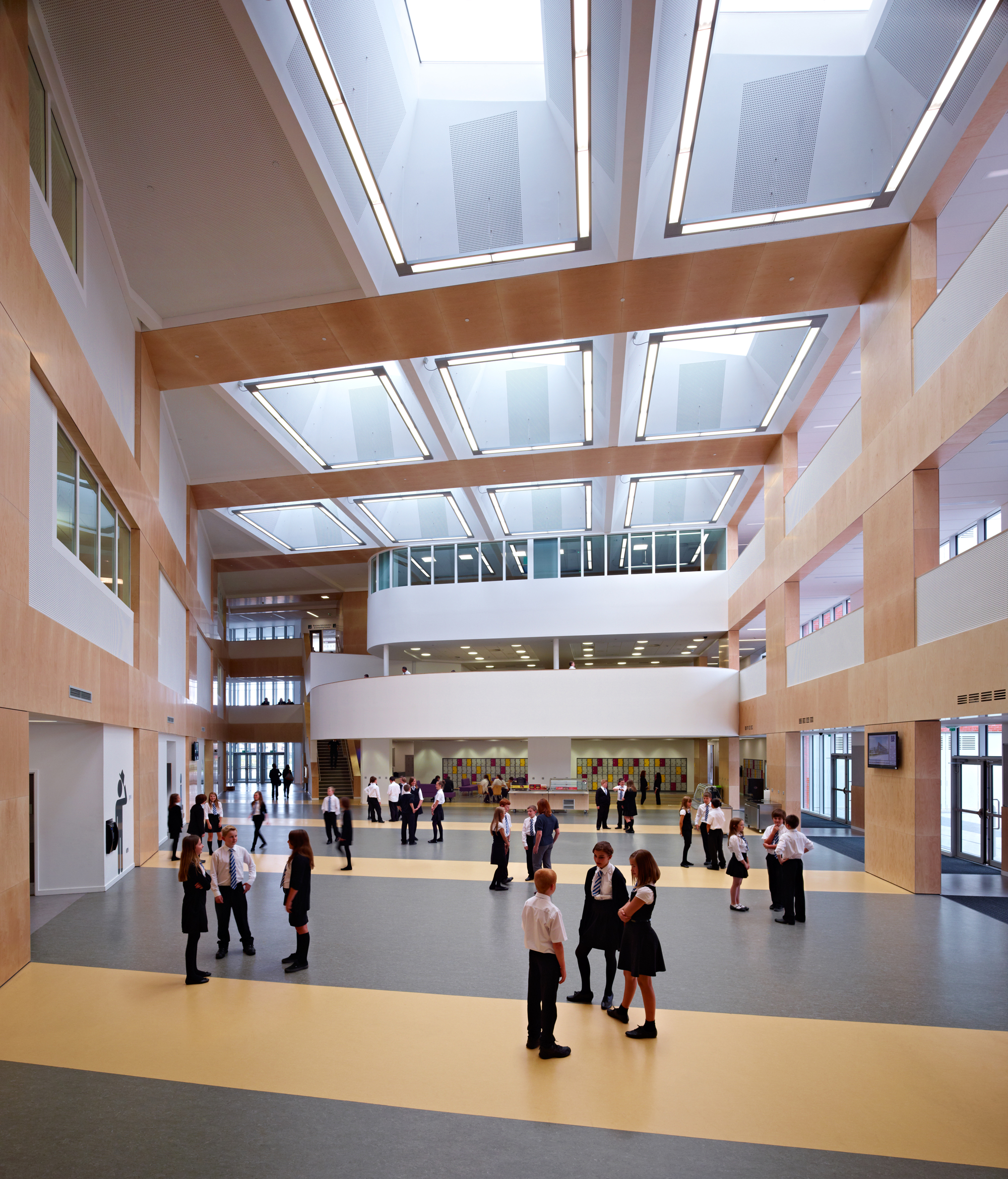 On 23-24 November 2021 at Glasgow's SEC world-class leading flooring manufacturer Gerflor will be exhibiting at Learning Places…Scotland's largest event for Education Professionals.
Learning Places, Scotland is a truly unique marketplace where manufacturers, distributors and service providers can meet decision-makers, clients, and specifiers, make new contacts, generate leads, discuss new product ideas, and identify current and emerging opportunities in the education sector.
Phase 2 of Scotland's Learning Estate Investment Programme, launched at the end of 2020, has seen £800million of investment across eighteen local authorities. Twenty-five new schools will be constructed or refurbished to provide modern, state of the art learning facilities for 21,000 children and young people across Scotland.
With over 70 years' experience, Gerflor is a respected manufacturer of high performance, design-led and sustainable education solutions for flooring and interior finishes. Gerflor is looking forward to exhibiting a comprehensive range of innovations that deliver excellent hygiene properties, provide outstanding wear and stain resistance and offer high acoustic and slip resistant performance. The collections being showcased have been manufactured with the environment in mind, as well as the health and well-being of staff, pupils and visitors.
The Education Specification experts will also be on hand at Learning Places to offer advice on the most appropriate solutions for any refurbishment, maintenance or new build project. Visitors to the stand can also nominate a local school to be entered into a prize draw to win £250 worth of Sports equipment, as part of Gerflor's commitment to supporting grass roots level sports in the local community.
Gerflor have an extensive portfolio of solutions to meet the needs of any application in any educational facility. These world class, tried and tested collections include 1/ Vinyl's – Mipolam, Taralay, Tarasafe, Taralay Impression Control 2/ Lino – DLW and 3/ Carpets – Gradus Carpet tiles. These are all available in a wide choice of colours, designs and decors suitable for any location whether it be a corridor, classroom, reception or break out area. Pitch this alongside their Olympic pedigree vinyl sports floor Taraflex®, ideal for sports halls and, gym areas and Sport Court PowerGame Plus for outdoor spaces, Gerflor are the go-to expert and trusted manufacturer for education solutions for all projects and all budgets.
Maggie Harris, Specification Manager (Scotland), Gerflor UK commented, "The Learning Places Show at the SEC in Glasgow this month provides us with a fantastic opportunity and platform to meet a cross-section of key education professionals.
We will be showcasing our latest Education design led flooring collections, together with our unique surface treatments that deliver unrivalled levels of optimum hygiene and stain resistance. They are perfect for hard working places where there is significant footfall in an education environment. We also have an extensive bank of education project references which further endorses our credibility in the education sector so you can be confident you are future proofing your building interiors for all needs".
Learning Places is an opportunity for everyone involved in education to come together with those directly involved in creating excellent buildings to discuss how the built environment can support the best possible educational outcomes for our children, young people, and wider communities. It's a sentiment that goes to the very core of Gerflor's education ethos!
Steven Lees, Specification Manager (Scotland), Gerflor UK commented, "I am so delighted that as part of our company commitment to supporting the community at a grass roots level, we will be offering our visitors the opportunity to nominate a school that can be entered into a prize draw to win sports equipment for that facility. Gerflor strongly believes in supporting all generations when it comes to exercise, sports and leisure play and enjoyment. Plus, if it's on one of our Taraflex® sports floorings, regardless of someone's age and experience, users can be assured that our sports floorings will deliver optimum safety, comfort and performance each and every time".
Gerflor are ready to assist customers with specifications, provide technical advice and free site surveys for both new build and refurbishments projects. In addition to this, the best sellers are in local stock for fast delivery across the UK when time is of the essence.
Come and meet the Gerflor Education Experts, plus discover the latest innovations at Learning Places, Scotland 2021, SEC, Glasgow 23-24 November on Stand 205.
Learn more about Gerflor solutions, ask for a free sample or contact us to speak to a specialist today by calling 03332 412901, emailing contractuk@gerflor.com, or visiting gerflor.co.uk for the latest innovations.